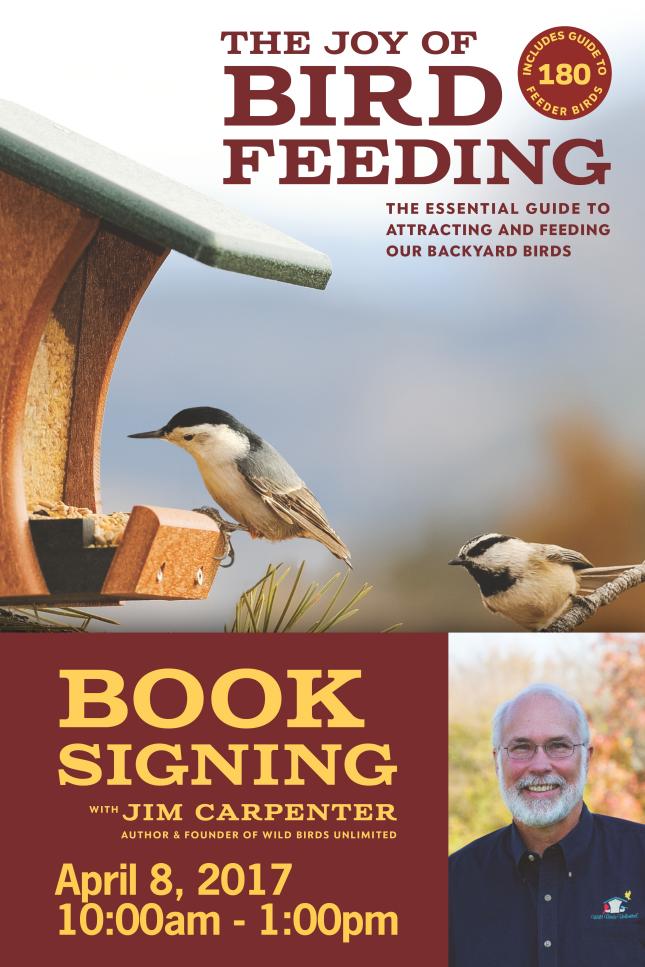 The Joy of Bird Feeding is the ultimate reference for backyard bird watchers and bird feeders. It offers practical tips and solutions to attracting and identifying birds, offering the best foods for the birds you want to see, and how to deter those unwanted quests to feeding stations. Each chapter focuses on an important aspect of the hobby and guides readers to the essential steps of bird feeding mastery (see video below). Founder of Wild Birds Unlimited, Jim Carpenter brings a lifelong passion for birds and bird feeding along with real solutions to make anyone's backyard a paradise for the birds and for bird watchers.
5 Steps to Bird Feeding Mastery
Wild Birds Unlimited Barred Owl Cam
Mama Barred Owl has set up residence in our owl nest box again this year. Jim Carpenter, President & CEO of Wild Birds Unlimited, has hosted a camera-equipped owl box in his backyard for many years.
Mama, in late February checked out the box and began to set up house. She laid the first egg on March 5th, the second one on March 7th and third one March 9th. If all goes well, we can expect the owlets to hatch in early-April and they'll fledge at four to five weeks of age.